Business Introduction
Fitness Project

FITNESS

Lifestyle fitness will allow you not to give up what you would want to be.
Wish to be beautiful and cool.
And wish to realize such a self smartly.
We don't need to give up making what we would want to be come true.
Even how old we are does not matter.
Let's become cool and healthy with lifestyle fitness.
Fitness Project
1
New
fitness design
to propose life style and self-realization
RelaxingWork
Never to give up what you want to be. This is a proposal of life style fitness beginning from 35 years old. Relax & Workout in your home living room surrounded by your favorites. Herewith presenting fitness products for approaching to body parts like arms, back, shoulders and movie of fitness which is available in your living room.
Adding a little bit to your daily life, why don't you have luxury alone time to get beauty? Enjoy stylish time healthily and beautifully. That's may be your ideal, isn't it?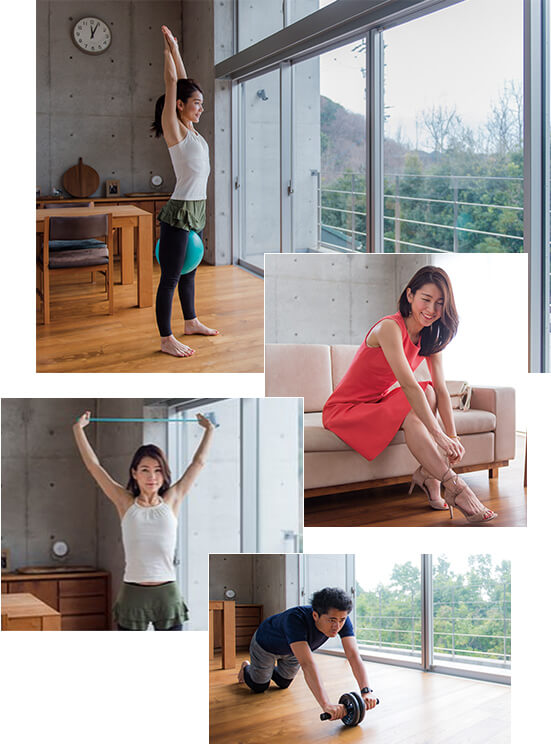 2
Contents to build and
penetrate world view of the brand so as to enhance worth
of the purchase
Packages Hatachi paid much attention to
Stylish design which can fit to interiors even it is placed in the corners. The packages design represent life style and self-realization.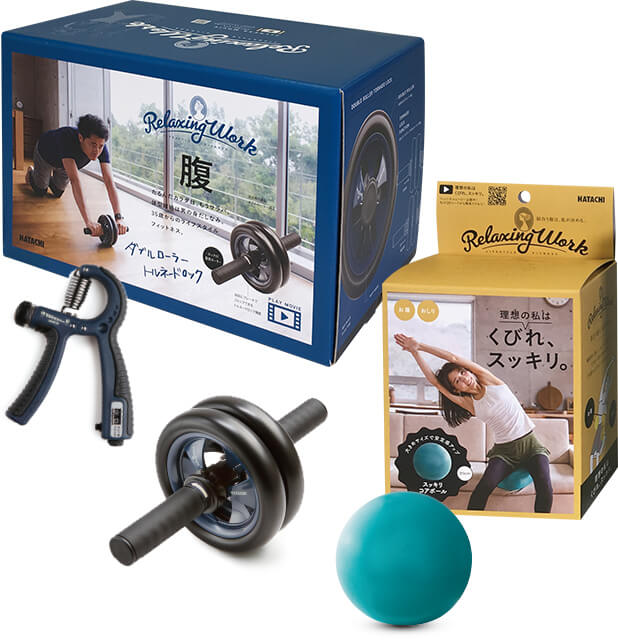 Easy fitness exercise realized in your home by the combination with the fitness exercising move and the products.
Products which can train muscles and stretch body parts you may have troubles respectively.
Product line-up to approach where you want to train per part to part with readable explanation video so as to be friendly to even the beginners.
Collaborative research with Chukyo University
HATACHI is working on development of new products based on collaborative research with universities.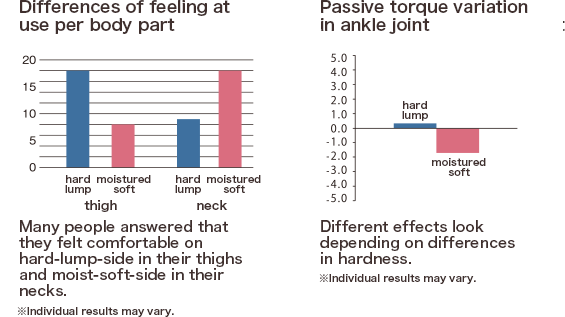 3
Fitness
exercising
products
to target people who are concerned
to "Potential" health
LOCORETCH
Simple routine work you can do in your home.Muscle training & stretch to keep on healthy always. Locomotive syndrome may be started from 40-years at earliest. LOCORETCH was developed for preventing and improving such incident.
"Locomo (locomotive syndrome)" means declining quality of life because of declining functions of exercisers such as bones, joints and muscles.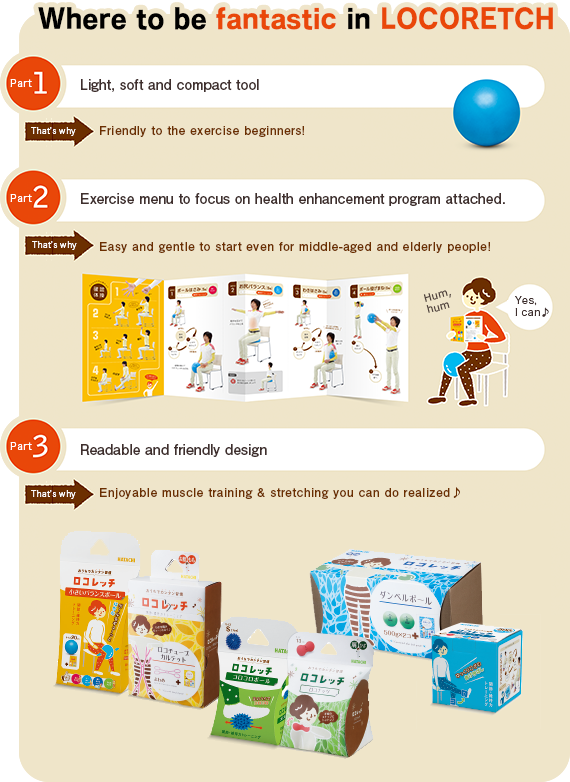 Strengths

of
New fitness design
to propose life style and self-realization
Fitness exercising products
to target people who are concerned to "Potential" health
Contents to build and penetrate
world view of the brand so as to enhance worth of the purchase