Business Introduction
Walking Project

WALKING

Just walking with two poles can change a familiar sight to something different.
You can discover something new.
It attracts you for taking a longer walk,
making you more sound physically and mentally.
Walking Project
1
Selectable line-up
along your life style
Walking style depends on variety of life style each one spends everyday.
People who enjoy walking around their homes.
people who enjoy walking as leisure when they travel.
People who want to walk aggressively.
People who want to walk slowly at their own paces.
HATACHI prepares variety of line-up you can select as "Right" along your life style.
Various kinds of patents are retained in HATACH including pole cap whose grounding area can be approx. 1.8 times and egg-shaped grip to realize easy grasping. We go forward for research and development to respond to whatever the users "Want".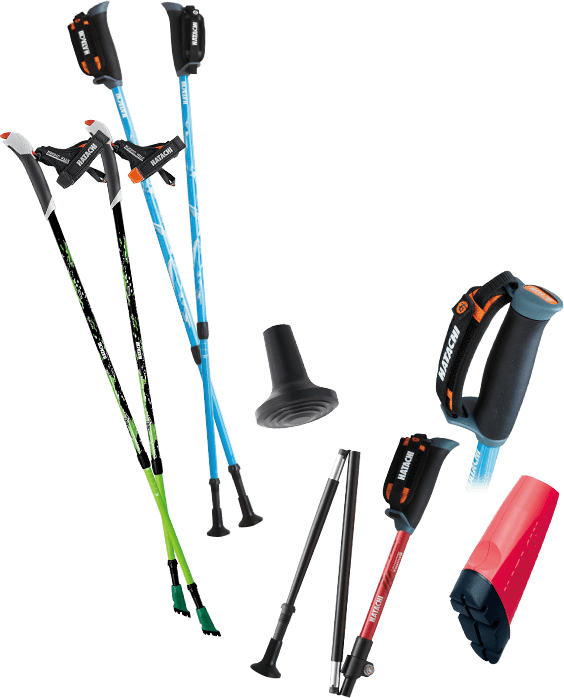 2
Circulating joy of walking to more
numbers of
people
HATACHI participates in holding walking events in collaborations with bodies or parties which try to circulate the walking around the nation and support trial sessions of Nordic walk held by the distributors and municipalities in order to let people as much as possible experience joy of walking.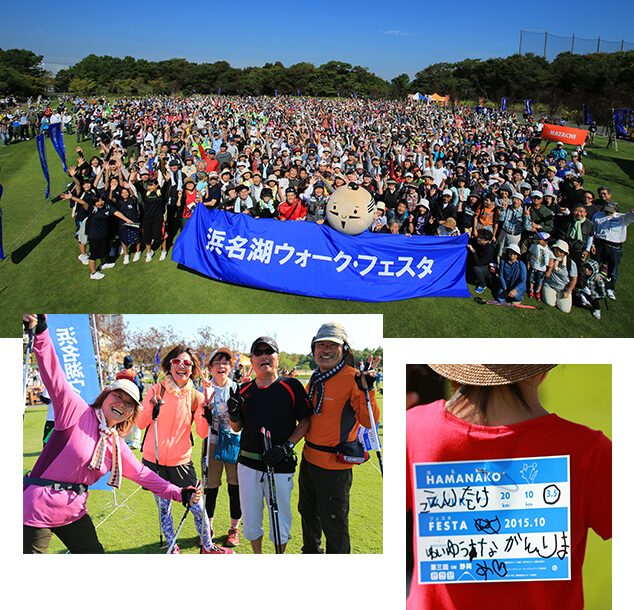 HATACHI maintain know-how not only to gather the users' needs as close as possible at view point of them for feedback to the production but also to program how to make the shops and communities.
3
Dispatching contents
of Nordic walk so as to enhance the interest.
What is Nordic walk?
How to do that?
HATACHI responds to those inquiries and support the users' walking lives.
HATACHI dispatch information on various contents including how to walk, effect of Nordic walk, how to enjoy it so as to enhance the interest.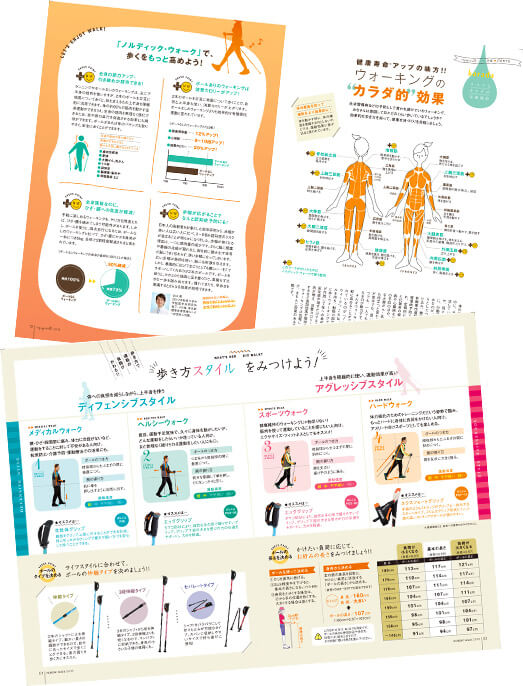 What is
Nordic Walk?
It is a walking way like cross country skiing with 2 poles on your hand, which was originated in one of Nordic countries, Finland. Easy fitness and high exercise effect are paid attention because of lightening of burden to body as well as active utilization of upper body by attaching the poles onto the ground.. Lots of people can enjoy this beyond generations as a walking anybody can do it.
1
More calories can be consumed than just walking!
Nordic walk makes upper body used naturally because of walking way to attach 2 poles onto the ground alternately by two hands.
More effective aerobic exercise than just walking.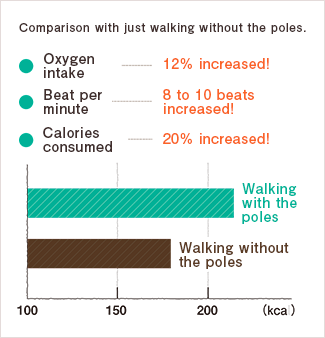 2
Expectable to strengthen muscle power and build up fitness in your whole body.
Upper body can be activated because of the walking way to attach 2 poles onto the ground alternately by two hands. Balance stability is improved and fitness exercise which uses 90% of muscles in whole body can be realized.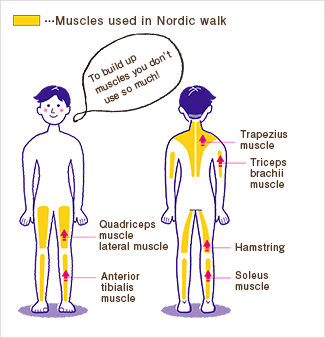 3
Light burden to knee and back despite of whole body fitness exercise!
4 points support whole body for the walking by attaching the poles onto the ground.
They say the burden to body in walking may be reduced around 30% so the way can be safe and gentle walking.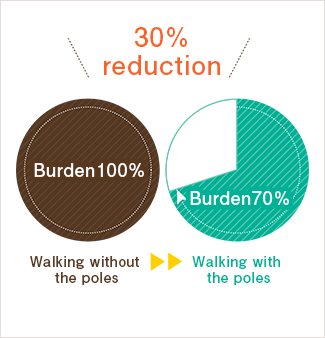 Strengths

of
Manufacturing realized at view points of the users based
on the independent unique ideas and technologies
Commits secured and trusted quality and support
which can be realized by quality assurance system in SG accredited factory
Know-how to make the customers fun of HATACHI utilizing connection
with bodies or parties which try to circulate the walking,