Business Introduction
Golf Sport Project

GOLF SPORTS

Enjoy playing games with your friends every day,
and while being now glad, now sad at your play,
you will naturally become healthier. Nothing is difficult.
So, everyone can be absorbed in and enjoy, and make more and more friends.
Golf Sport Project
1
Selected

products
you can find perfect matching to you
Requested factors to products depends on preferences per person to person like favorite colors, shape and playing styles. We are confident to select the materials to be used and have a variety in range of the products like weight design, sizes and colors so as to satisfy numbers of customers.
We keep on piling research & development day by day in order to offer higher performance products to customers including study of new materials in collaboration with leading resin manufacturers and holding lots of original patents.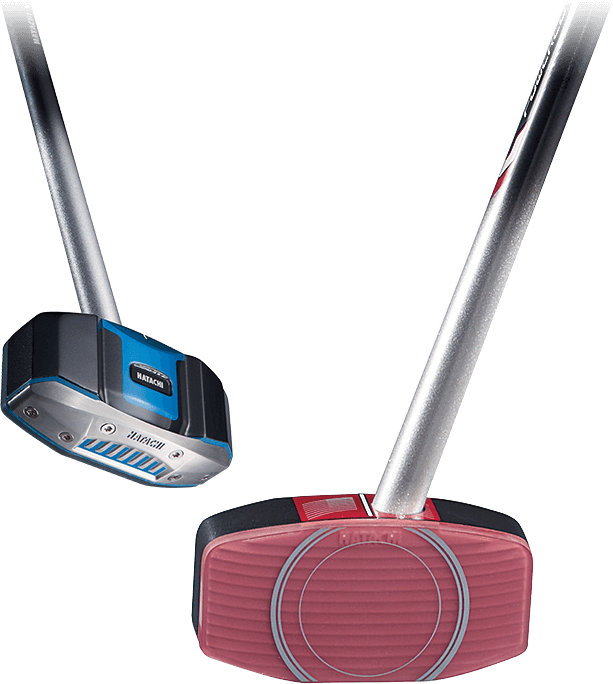 2
Cherish
the connection
with customers
HATACHI sponsors ground golf competitions "HATACHI Cup" around the nation in order to let customers enjoy playing it with pleasure.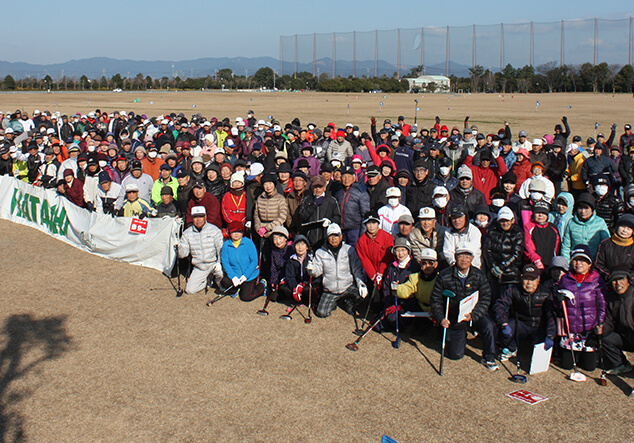 Not only with the connation through the products but also with meeting and conversation in person with customers for listening to what the customers need directly and bring it into our development.
3
Pursuing to study secured and
trusted quality
Since 1950 we found the company, we have developed plastic molding technology which is utilized for molding balls used in ground golf and park golf in our own factory.
We also maintain secured system to satisfy the customers' requirements enough for the other products by introduction of new technology or facility including state of the art machine and AI technology.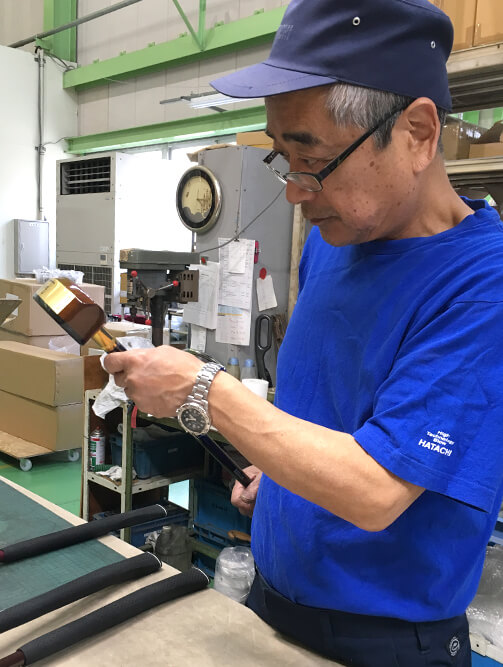 Even if any problem happens for just in case, we precisely grasp the conditions and pursue the cause to prevent the reoccurrence quickly.
Three business segments
in
golfing
1
Ground golfing
This is a golfing sport to hit the special ball with special club on special mat as well until the ball drops into the hole post and stands still. The competition can be concluded that less number of the hit can be winner. Whenever and wherever you can do it easily and pleasingly with whomever.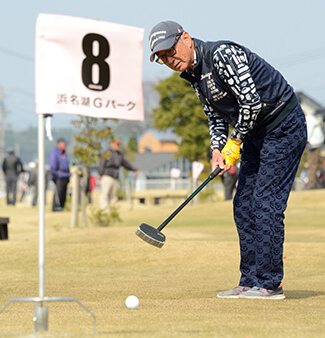 2
Park golfing
This is a golfing sport to hit the ball with a club on the special course which is covered by grass until the ball drops into the cup.. The competition can be concluded that less number of the hit can be winner in result you enjoy playing that.
3
Gate ball
This is a sport to compete between 2 teams of 5 persons each other. The competition can be concluded by counting scores while getting the hit ball through 3 gates in the field until attaching the goal ball.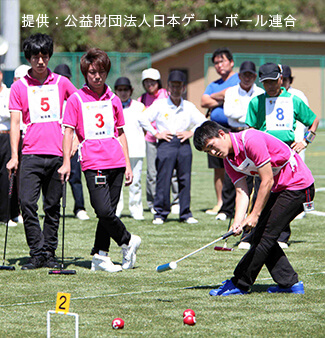 Strengths

of
Established close relationship with the customers by participation to tournaments or competitions proactively so that the customers' needs can be feedback to the products.
Commits secured and trusted quality and support which can be realized by production and management systems on our own.
Wide range of unique products line-up which satisfies the customers' needs.