Business Introduction
Health Enhancement Support Service





Health Enhancement Support Service

HEALTH PROMOTION

We want to stay healthy, but it is difficult to keep working on for health making alone.
But, with friends, we can enjoy and continue.
You can find your friends in your community, your company, and any other places.
Let's turn on the motivation switch of everyone.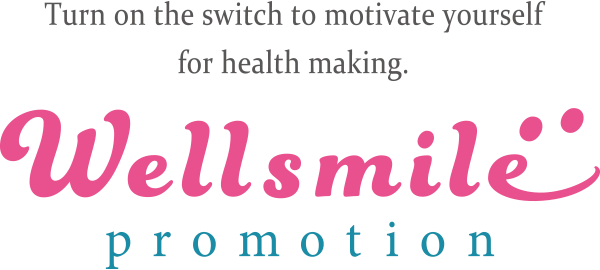 Health Enhancement Support Service
1
Experience the
service effect
based on the evidence
Only 4 kinds measurement can let you understand your physical fitness in your daily life. We provide such easy system to check your physical fitness age and let you switch on your motivation.
You can be sure of the effect because it is based on the evidence.
We visualize your physical fitness and how much you are health.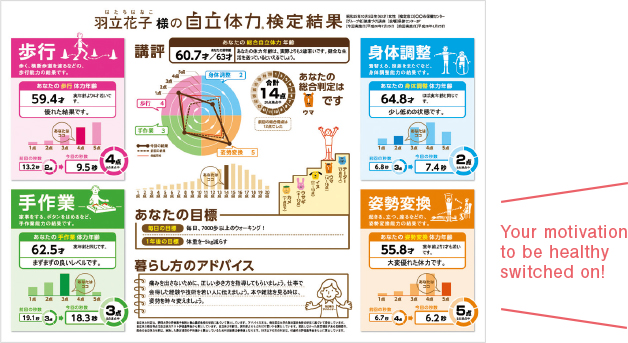 Supervision
for the
development

Mieko Nakano
Emeritus professor of Shizuoka University

Yoshiaki Yokoyama
Emeritus professor of Shizuoka University
Third Party Evaluation

Examination of the application possibility to the care prevention object person of Self-Sustained Movement test.


Tokyo Metropolitan Geriatric Hospital and Institute of Gerontology
Shuichi Obuchi, Hisashi Kawai, Motonaga Kojima, Akiko Miki (As of May, 2011)
2
We create friendly system
everybody can
carry out easily
with fun.
To visualize both physical fitness and health and to acquire and utilize knowledge of health, which can be easily realized by HATACHI's health solution.
We aim at creation of friendly system everybody can be adapted easily.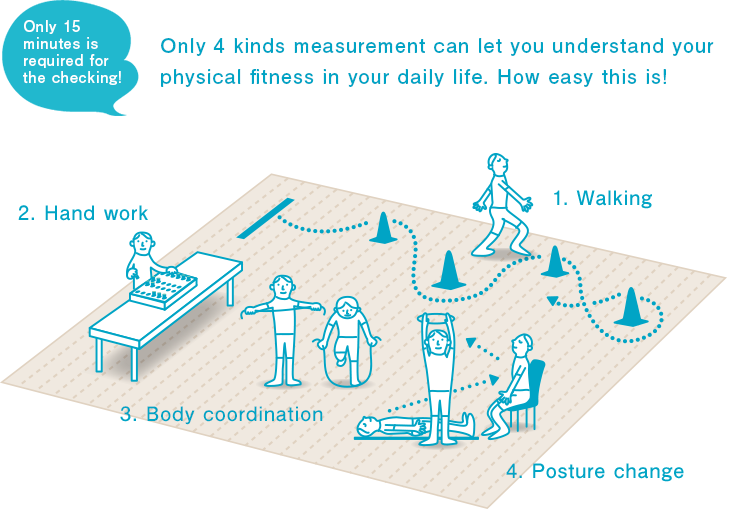 Patent pending Healthypictures-card show is
presented based on
collaborative research with Saitama Pref. University.
3
Lets 70% of people who are not interested in health involved!
Know-how to build
virtuous circle
of health making
Since 2005, we have led the health industry with development of the products and services to theme healthsapn while enjoying it and sometime tackling it
Now the circle is spreading not only around Japan but also to overseas so as to cultivate the know-how day by day.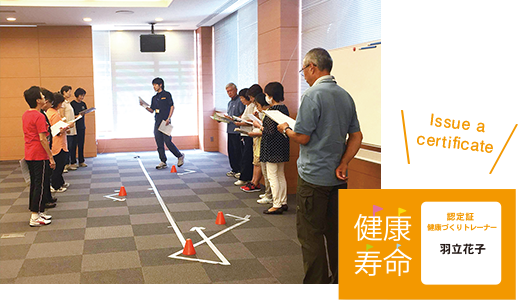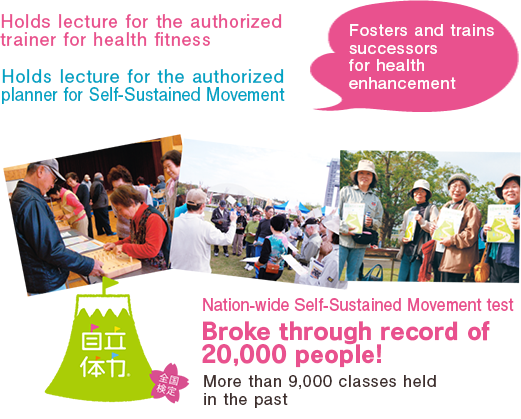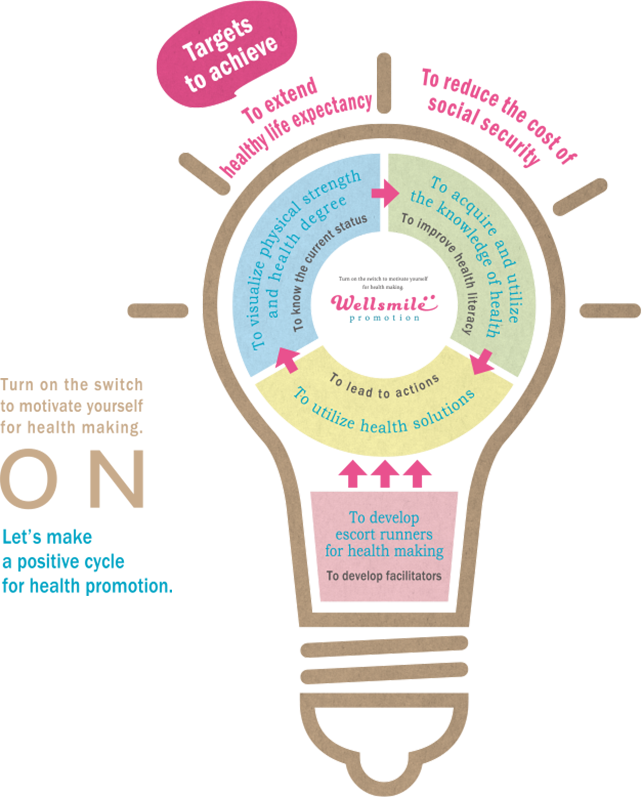 Four schemes of Project
for
Health Enhancement Support Service
1
To visualize physical strength and health degree
Physical fitness measurement to enable you to check your physical fitness and health in your daily life objectively and periodically.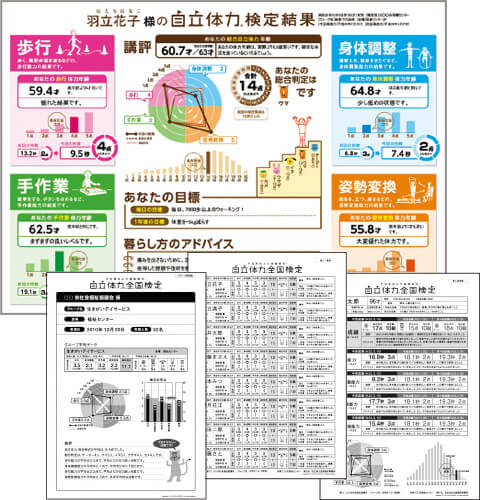 2
To acquire and utilize the knowledge of health
Health educational tool to provide healthcare knowledge enjoyably and change your posture and behavior to health.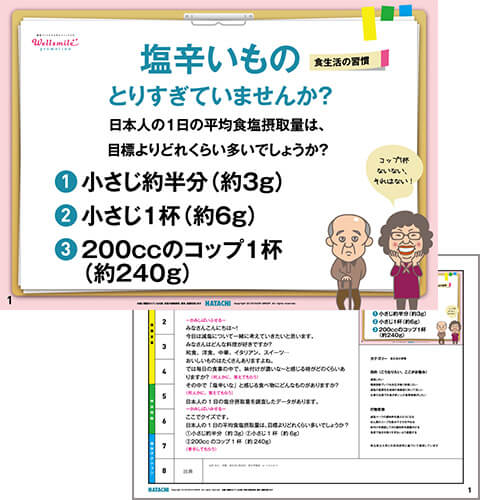 3
To develop escort runners for health making
We foster human resources to facilitate and support health enhancement.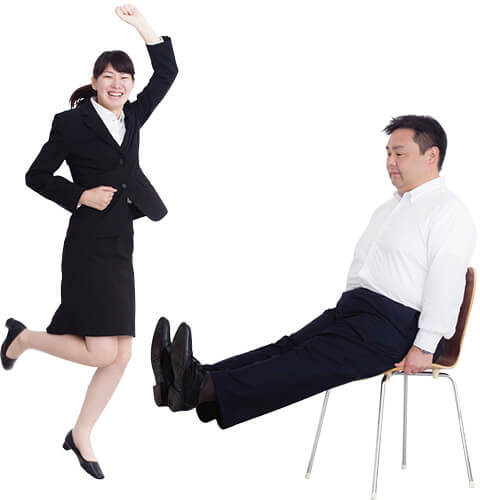 4
To utilize health solutions
We line up lots and variety of products which help your health on your brain, body and mind.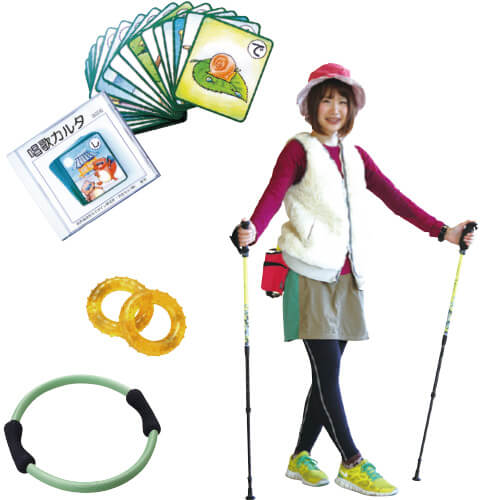 Strengths

of
Clearly feel the effect by the service based on the evidence
verified through joint study with university.
Establish the know-how to build virtuous cycle of health making,
involving 70% of people who have no interest in health.
Easy-to-adopt system and affordable rate schedule
can realize easy and enjoyable health making.